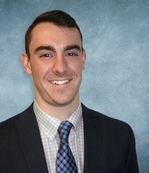 730 Haddon Ave
Collingswood , NJ 08033
(856) 858-2200
(856) 854-5019 fax
609-707-3276 cell phone




Receive Email Alerts from Me

Matthew Burns is a Realtor at Main Street Realty, a firm that specializes in all aspects of residential real estate in Southern New Jersey. Matthew is a Haddon Township native and graduated Haddon Township High School in 2008, attended Coastal Carolina University and has been a life- long member of Blessed Teresa of Calcutta parish.
Since joining Main Street, Matthew has prided himself in his enthusiastic approach and genuine drive to serve his clients' best interest. He is dedicated, knowledgeable and committed to finding the perfect fit, whether an apartment or a home, for his clients. Passionate about real estate, he continuously seeks to stay ahead of the competition when it comes to market education and trends. Working with Matthew and Main Street Realty you will be provided with exceptional real estate services and unparalleled customer service.
In his free time, Matthew enjoys working out, renovating his Haddon Township home, and volunteering and assisting the Haddon Township Boys High School Soccer program.